Homecare Wedge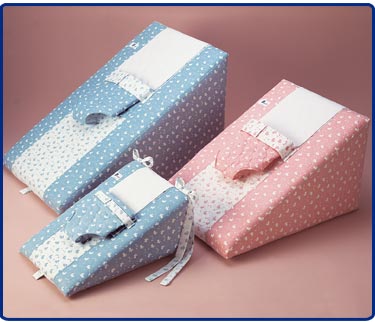 Gastroesophageal reflux in infants is often treated simply by placing the patient at a 30° angle after feeding. But it's difficult to keep a baby in that position. Pedicraft Reflux Wedges solve the problem in a way that's easy to use
at home. You don't even need to keep the baby
in the crib - the Reflux Wedge can go wherever you go.
Pedicraft Reflux Wedges are available in sizes
for infants up to 30 pounds. We recommend
the Large size for home use. It is designed for babies weighing from 9 to 22 pounds.
To locate a dealer in your area, click here:



or call Pedicraft at 800-223-7649.
Available in sizes for preemies and infants up to 30 pounds.